Invite Us To Your Community
Speakers Bureau
The EROC Speakers Bureau works to provide transformational and intersectional educational programming to college and high school students, school professors and administrators, community organizations, businesses, and groups interested in learning how to end sexual violence.
Our programming is trauma-informed and survivor-centered. We understand that people have trauma and that survivors' voices must be the foundation of all anti-violence work. Invite an activist from our Speakers Bureau lineup today!
Email us at programs@endrapeoncampus.org to learn how we can work together today!
(she/her/hers) Veronica Agard is an alchemist, educator, and connector at the intersections of Black identity, wellness, representation, and culture. Of Afro-Caribbean, African-American and Indigenous descent, she continues to experiment with healing modalities such movement, singing, herbalism, divination, capoeira, and yoga. Her primary channel is writing, and holds healing space for community through writing cyphers. She is the curator of the Who Heals the Healer series and the conference of the same name, the first generation of the Reparations: Wellness Clinic, as well as the Ancestors in Training series.
(she/her/hers) Fabiana Diaz graduated from the University of Michigan. During her time on campus she was an advocate and activist for women's rights. She has been featured on HBO VICE: Campus Cover-Up, contributed to the book We Believe You: Survivor's of Campus Sexual Assault Speak Out, was recognized as Student of The Year 2016, has spoken on college campuses across the country, and spoke out in protest of Brett Kavanaugh on the steps of the Supreme Court. She currently works as a Producer and Account Executive for SP Media Group, working to elect more democrats to office. Prior to that she worked on Gillibrand's 2020 Presidential race and the Pivot Group.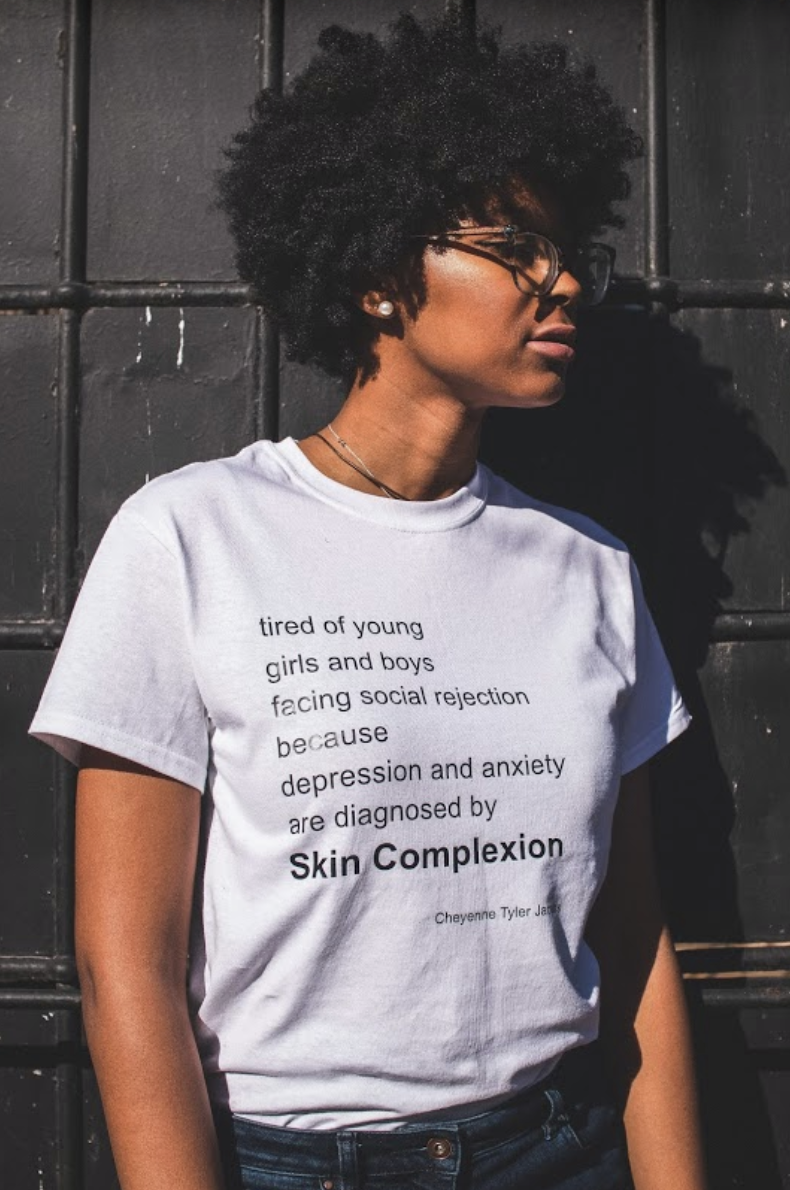 (she/her/hers) Cheyenne Tyler Jacobs is a young black creative originally from Manchester Township, NJ. She was born with a passion for writing and published her first book The Mind of The Teenage Drama Queen while in High School. She started breaking ground with her writing after the release of her second book The Tragic Type of Beautiful in May 2018. Her words and work started being featured on numerous platforms such as Frolic, Read Poetry, Asbury Park Press, N.O.W, NJCASA, and EROC who shares her work continuously. She is the founder and curator of the She Will Speak Series which has a mission to empower women through education, awareness, and arts to cultivate healing and changes.
Cheyenne is always looking for the truth and deeper meaning in life. When she was born both her feet were deformed, and in 2018 she had total reconstruction which allowed her continuous mobility. From looking at her, you would not notice the obstacles she has overcome to even be standing here today. She has dedicated a portion of her life to counseling homeless youth in her community which challenged her and promoted her growth, while gaining an understanding of what it means to be engaged and knowledgeable with what is happening both nationally and within the surrounding community. Cheyenne always has pen, pad, and phone in hand because no matter where she stands she makes it a mission to write the truth. She believes we all have a purpose and a story that needs to be heard.
(she/her/hers) Cindy Trinh is a photographer, visual journalist and podcast host who is passionate about social justice and human rights. Her work focuses on cultural identity, racial justice, immigration, women's rights, and activism. Cindy has been published and featured by popular media, including Bloomberg Businessweek, The New York Daily News, .Mic, Hyperallergic, Convicts NYC, HereYouAre, Saigoneer, The Culture Trip, AlterNet, Angry Asian Man, The Indypendent, and much more. She has exhibited at numerous museums, galleries and art spaces, including the Museum of the City of New York, Museum of Chinese in America, New York Arts Center, Canal Street Market, Rush Arts Gallery, Grady Alexis Gallery, BKC Brooklyn Central, Equity Gallery, Knockdown Center, and much more. Cindy is the creator of the popular media project Activist NYC, a documentary photo project and podcast about activism and social justice movements in New York City. Her podcast includes interviews and conversations with social justice leaders and grassroots organizers based in New York.
(she/her/hers + they/them/theirs) Lara Witt is an award-winning feminist writer and the Editor-in-Chief of Wear Your Voice Magazine. Witt writes primarily about feminism, racism, pop-culture, mental health, rape culture, and politics. Her goal is to create platforms for marginalized peoples' perspectives and to offer accessible resources for those who wish to learn more about feminism and anti-fascist resistance because they believe that education and accessibility are key to an equitable and compassionate future.
In addition to EROC's Speakers Bureau lineup, EROC staff would be honored to join your community for the following programming:
Workshops
Know Your Rights: Title IX and Beyond | EROC will trace the major changes in Title IX and explain what student rights look like now. We will also explore how students' rights have changed over the last decade.

Maximizing Your State Legislative Advocacy | Learn about the federal and state legislative landscape related to sexual violence in schools, with a special emphasis on your state and the needs of LGBTQIA+ students under Title IX.
Trainings
Community Mapping | Learn how to identify the resources in your community and identify gaps in your community's services for survivors.

Supporting a Survivor: Responding to Disclosures | Familiarize and practice responding to disclosures of sexual violence from community members. This skill is essential for folks interested in advocating for victims and survivors of sexual violence.
Keynotes
The Future of #MeToo: Creating a Survivor-Centered Movement | Invite EROC's Executive Director, Jess Davidson to your community to discuss how the #MeToo Movement has informed the college sexual assault movement. Jess will also discuss why survivor leadership in our movement is the only path forward and how our movement needs to intentionally devise solutions to empower and support youth activists.

Ten Years Later: Reflecting on Lessons Learned in College Sexual Violence Movement | Invite EROC's Associate Director of External Programs, Michelle Carroll, to your community to discuss the lessons that they've learned during a decade of survivor advocacy. Michelle's talk focuses on their self-reflection as a feminist activist and how they unlearned internalized racism to organize in an intersectional way. Michelle also reflects on how important pop culture moments, such as #MeToo and The Hunting Ground, defined the college sexual assault movement. Finally, Michelle considers how her self-care as an activist has evolved.